Take control of your supply chain with CT scanning and 3D printing
More than 80% of supply chains faced interruptions in 2020. How resilient are your operations?
Metal 3D Printing Suitable for Office Environments
Desktop Metal, Inc., a global leader in additive manufacturing technologies for mass production, and Lumafield, a startup offering the world's first accessible industrial X-ray CT platform, have teamed up to offer manufacturers a complete solution to quickly and accurately produce high-demand parts with an easy system to scan and 3D print.
Easy Two-Step Processing

Manufacturers can quickly create printable, digital files of complex parts by scanning them in the Lumafield Neptune CT-scanner, which captures both external and internal features in detail, using powerful cloud-based software that can be exported for 3D printing on any metal or polymer 3D printer from Desktop Metal or its ETEC brand of DLP polymer printers.
Lumafield's Neptune scanner is a revolutionary advance over legacy CT systems. It's at home in any office or workshop environment, ready to become an everyday tool for entire engineering teams. With a user-friendly touchscreen and AI-powered configuration, anyone can use it with minimal training—no dedicated operator required.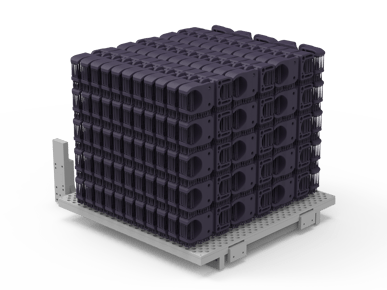 Promotional Package Details
Through July 1, customers interested in pairing a Lumafield scanner with a Desktop Metal printer will be entitled to 15 CT scans as well as application engineering support through Lumafield's scanning service while they wait for delivery of their Neptune scanner, currently expected to take place in the fourth quarter of 2022.
Eligible Metal 3D Printers
The Desktop Metal Shop System, which was built as a turnkey solution for smaller enterprises and is offered in a 4-, 8-, 12- or 16-liter package.

Also offered: The Studio System,

X-Series, or any P

roduction System model, which includes the P-1 and P-50 – the latter of which is the world's fastest system to 3D print metal parts at scale.



Eligible Polymer 3D Printers
The ETEC D4K, P4K, Envision One XL or Xtreme 8K, which offer a wide range of price points, build volumes and potential polymer material sets, including elastomers, hard plastics, high temperature plastics, and biocompatible materials.




READ MORE ABOUT THIS PACKAGE DEAL

Just Scan and Print. Start Today!